New Delhi:In 2014, when lawyer Birender Sangwan visited  his friend's brother at a hospital who had undergone a heart surgery, he inspected the box of coronary stent, a tube placed in the artery.
"It kind of hit me…there was no bill and I couldn't find any details of price. My friend's brother had paid Rs 1,26,000 for the coronary stent. I felt the price was exorbitant," 37-year-old Sangwan tells while sitting in his chamber at Rohini District Court.
After doing some preliminary research, Sangwan shot a letter to Union Health Ministry complaining about overpricing of coronary stents installed in patients. He also filed an RTI application to ascertain under which category stents are classified in health sector – drugs or metals.
"The RTI reply bewildered me. Firstly, I came to know that cardiac stents are exempted from Customs duty. Secondly, stents are notified as drugs but not covered under any price control mechanism in India because they were not included in the National List of Essential Medicines (NLEM). I had to get it to that list," Sangwan, who filed a petition in Delhi High Court in 2014 asking regulation on prices of stents, says.
Sangwan's initial success came in July 2016 when the government included coronary stents in the NLEM list 2015. But the pricing regulation came six months later when coronary stents became part of the first Schedule of the Drug Prices Control Order (DPCO), 2013..
The final success of Sangwan's more than two-year-old battle came on Tuesday when the government decided to cut prices of life-saving coronary stents by up to 85 percent.
According to the government's orders – implemented with immediate effect – the maximum retail price of bare metal stents (BMS) and drug eluting stents (DES) will be Rs 7,623 and Rs 31,080, respectively, inclusive of VAT and other local taxes. Earlier, a patient, on average, had to cough up Rs 45,000 for BMS and RS 1.21 lakh on DES.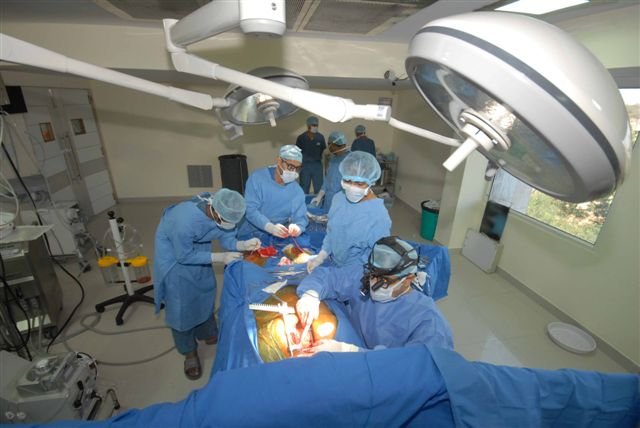 A coronary stent is a tube-shaped device fixed in the arteries to keep them open so as to ensure proper supply of blood to the heart. More than five lakh stents of various categories are used annually in India annually. Most of them being imported from other countries.
After Tuesday's order, dozens of his colleagues have been dropping by his office to congratulate him. His success has found many takers including Prime Minister Narendra Modi.
"See, PM Modi is telling an audience that his government cares for poor and has reduced the price of cardiac stents," Sangwan says while flashing a calm smile. He shows a tweet from PM Modi's handle on his iPhone in which Modi is addressing a rally and speaking about the price cut of stents.
 However, he doesn't mind. For Sangwan, this is not an isolated success. It's just a part of "larger social service" he has taken upon as a lawyer. Armed with PILs, writ petitions and RTIs, Sangwan has filed a number of petitions in various courts regarding various issues in the country.
His petition last year ensured cleanliness and sanitation in Delhi after MCD workers went on prolonged strike due to non-payment of salaries. He also wanted government to make a surrogacy law for ensuring safety and financial security of surrogate mother and the child. During demonetisation, Sangwan also filed a petition asking government to allow usage of old currency notes in courts and marriages.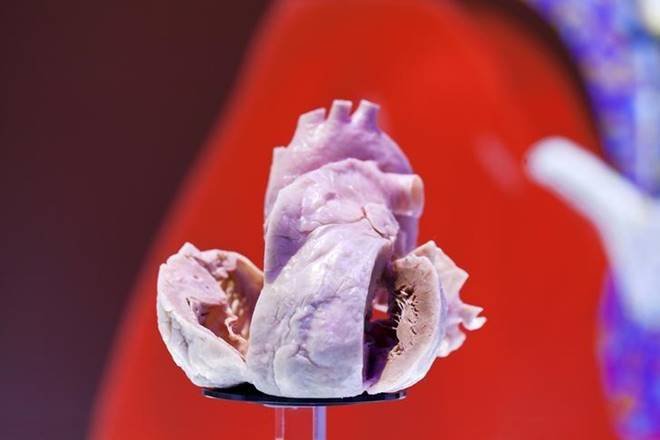 "I spend two days of my week for the country," Sangwan, who practices at Delhi High Court and Rohini District Courts. "On Friday and Saturday, I work with my juniors and assistants to discuss issues concerning public and then use the law to ensure that wrongs are rectified."
Hailing from Haryana's Sonipat area, Sangwan says the idea of "social service through law" came naturally. Brought up by his teacher parents', Sangwan says his upbringing made him care seriously about the issues in society.
"Whenever something good happens from my efforts, I sleep better. It gives pleasure to my soul."
Sangwan's new target is the price regulation of different kinds of implants for knee and hip replacement surgeries.
"We are working on it. Once ready, we will go to court," he says.